Focusing energy and expertise on your core business is your job; handling the complexities of lease transactions is where we come in. Our expertise in both tenant and landlord representation creates mutually profitable lease transactions for large corporations and small entrepreneurial businesses. We know the New Mexico commercial real estate market inside and out and have solid connections with real estate brokers throughout the U.S. By combining that knowledge with our extensive networks and a clear understanding of your requirements, we create streamlined, problem free, and successful commercial leasing transactions in Albuquerque.
Our unparalleled expertise extends beyond traditional markets to encompass commercial real estate lease negotiations, sales, and management of office, industrial, retail and wireless telecommunications facilities. This well-tuned skill sets our company apart as one of only a very few companies in the area with a thorough understanding of all commercial real estate assets.
Aggressive marketing – we leverage the full spectrum of Internet marketing tools and networking opportunities to provide maximum local and national exposure.
Excellent reputation – our professional reputation continues to attract highly desirable tenants.
Proven results – we've been building our clients' prosperity for decades through smart commercial leasing transactions and good business opportunities.
Turnkey solutions – we add value through the formation and management of teams of architects, contractors, attorneys, and surveyors who can renovate or redevelop projects for tenant and capital improvements. We can provide in-house construction management services to ensure the successful completion of your projects.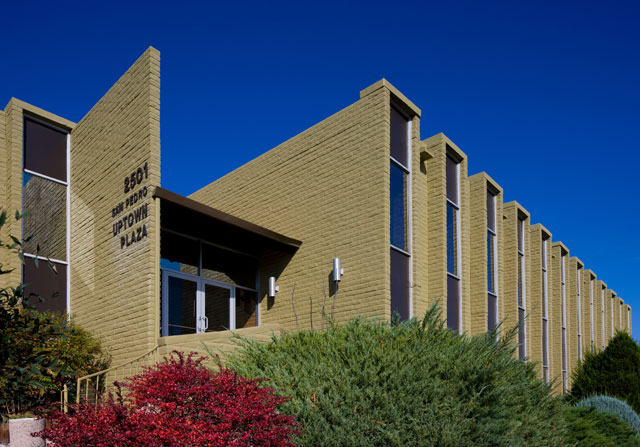 For help negotiating a profitable, streamlined Albuquerque commercial leasing transaction, contact Sales or email: brian@roger-cox.com
"The Roger Cox Team has been fully integrated into our strategic planning and the execution of our real estate strategy for Albuquerque.  Their knowledge of the market and the dynamics of the players within that market have helped us on a number of occasions."
— Rob Downing, Regional Director of Real Estate, REGUS GROUP